New Secretary Plus
2X Faster Charging Compact battery with built in Type-C, Micro USB Cables and Video stand
     Extremely Faster
With its 2.4A standard charging, the Secretary Plus can charge all kinds of devices at maximum speed.
With its Qualcomm Quick Charge compatibility, the Secretary Plus can charge the newest Android devices 2X faster. When using a QC2.0 / 3.0 charger, the Secretary Plus will also recharge 2X faster than a normal device.
With these faster charging options, users will enjoy using this efficient battery.
     Extremely Convenient
Built-in Type-C and Micro USB cables allow users to charge most of their devices so they won't need to carry cables.
Packed with lightning to micro connector to charge iPhones.
Simultaneous charging of 2 devices allows you to share your power with a friend or family member.
Using the Built in Video stand, users can enjoy Smart Device's Video while charging. In the office you can use Secretary Plus as a charging stand as well.
While your family dining outside, Secretary plus will be a peace maker for your family with keeping your child entertained.
With Pass through charging, you can charge your phone and Secretary Plus together at night and you can carry both with fully charged in the morning.
Data sheet
Weight

376 g

Capacity

20000 mAh

Size

170x62x24mm

DC-IN

Type C Port: 5V/2.4A,9V/1.5A, MicroUSB Port: 5V/2.0A

DC-OUT

Type C Cable:5V/2A , Micro USB Cable:5V/2A, Lightning Cable : 5V/2A, USB Port:5V/2.4A,9V/1.5A

Support

Qualcomm3.0

Color

Black and White

Battery Type

Li-ion Polymer
No customer reviews for the moment.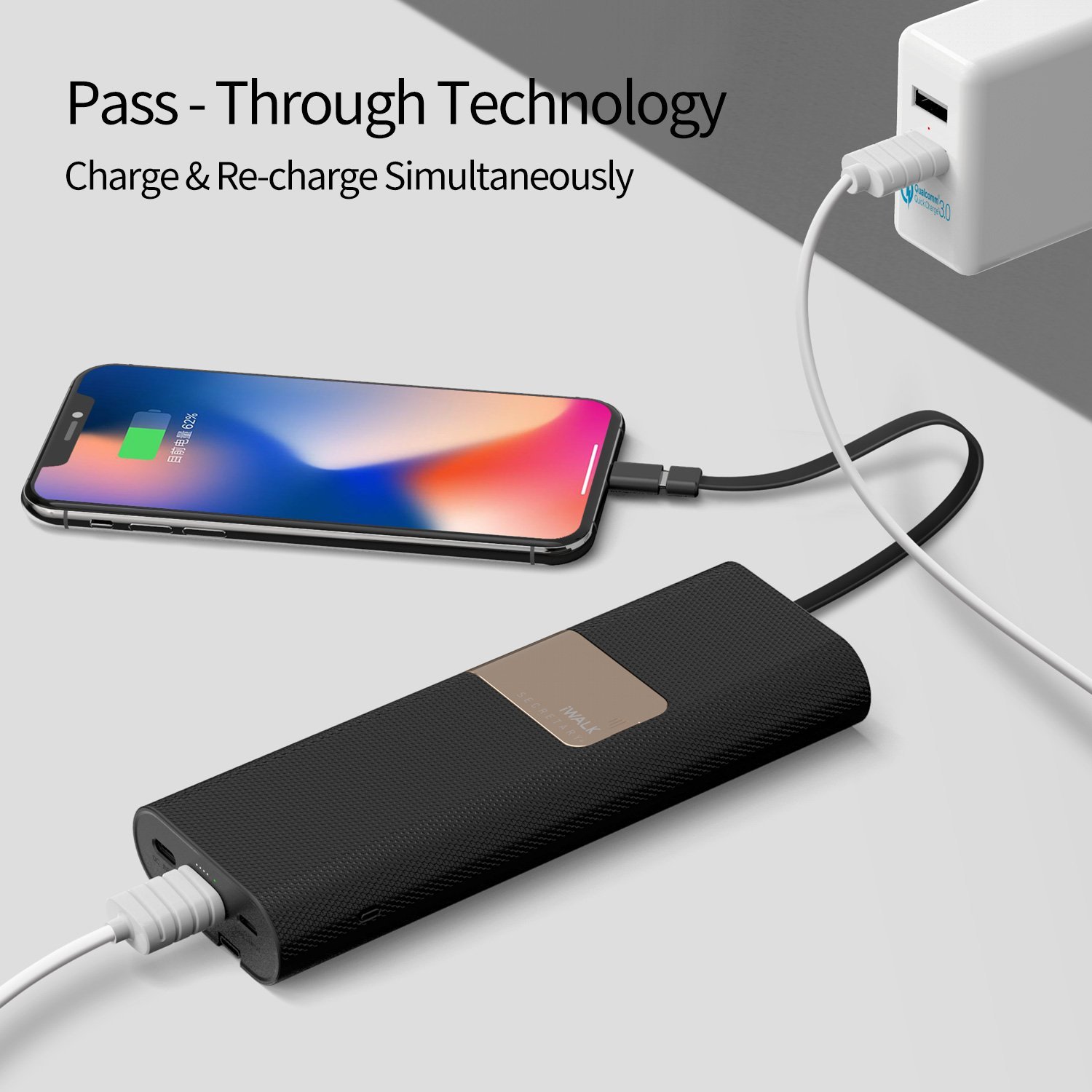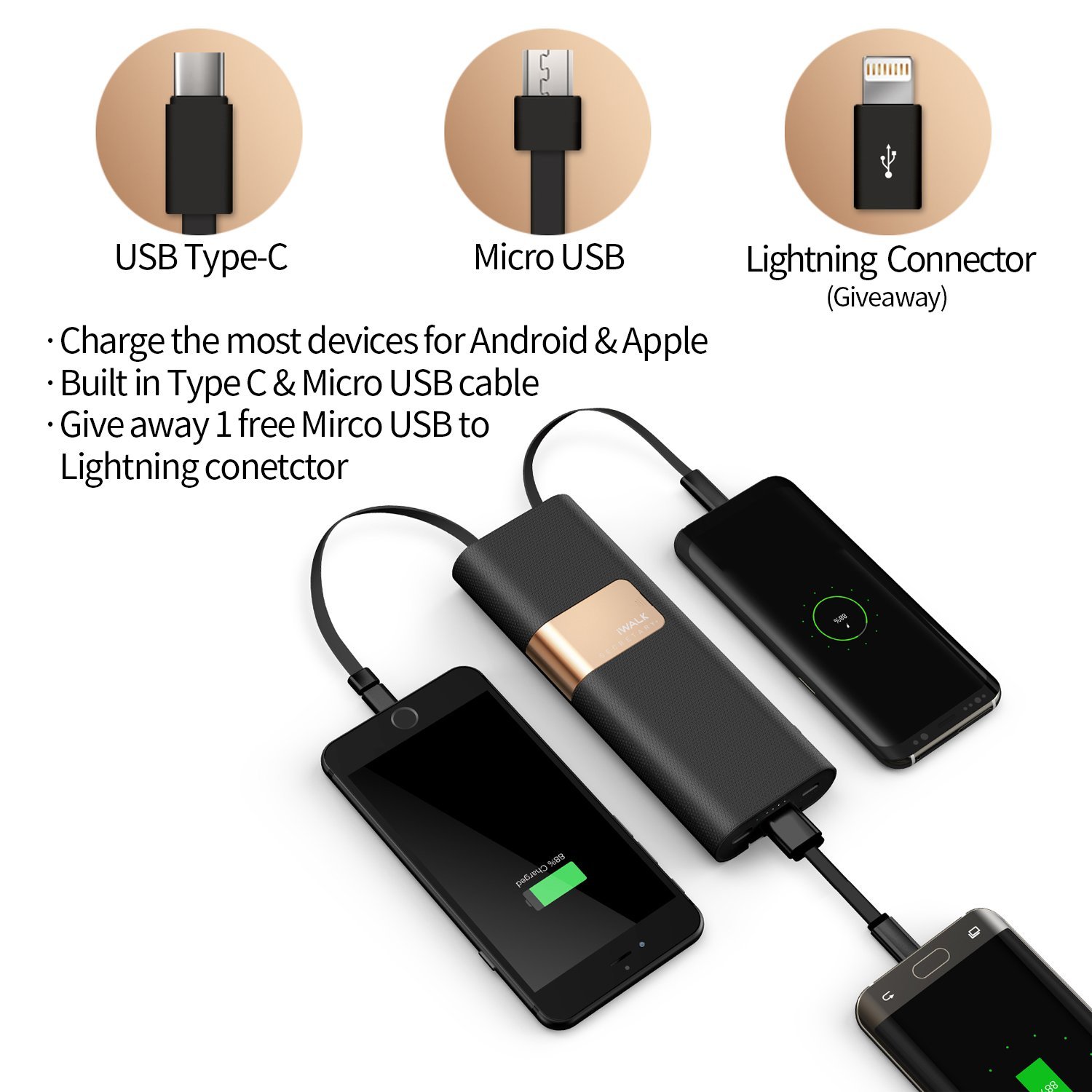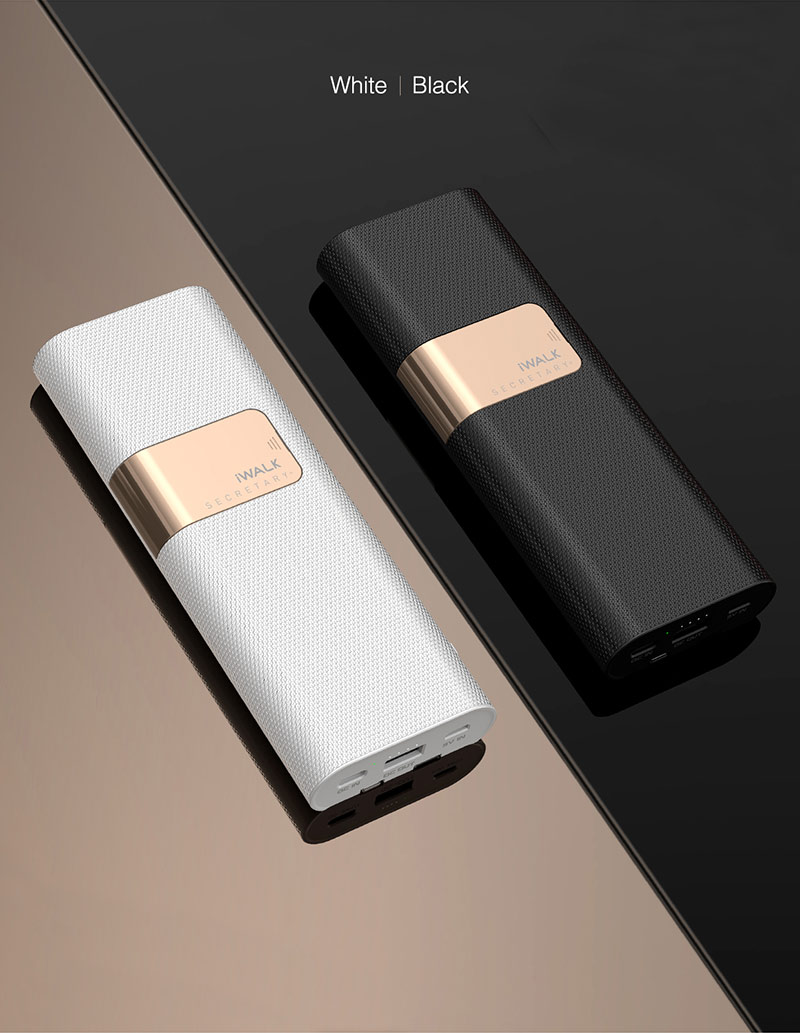 Apple: iPhone12,12Pro,12ProMax,12Mini, iPhone11,11Pro,11Pro Max, iPhoneXs, iPhoneXs Max, iPhone Xr, iPhoneX, iPhone8,iPhone8 Plus, iPhone7,iPhone7 Plus , iPhone6S, iPhone6SPlus, iPhone6, iPhone6Plus, iPhone5S,iPhone5C, iPhone5 ,iPad Mini, New iPad, iPad 2, iPhone, iPhone 2007, iPhone 3G, iPhone 3GS,iPhone 4, iPhone 4S,iPod 3G, iPod 4G, iPod Classic, iPod Color, iPod Mini, iPod Nano, iPod Nano 2G, iPod Nano 3G,iPod Nano 4G,iPod Nano 5G, iPod Nano 6G, iPod Photo, iPod Shuffle, iPod Shuffle 2G, iPod Touch, iPod Touch 2G,iPod Touch 3G, iPod Touch 4G, iPod Video
Quick Charge 3.0 :
Samsung - Samsung Galaxy S21, Samsung Galaxy S20, Samsung Galaxy S10, Samsung Galaxy S9,S9 Plus, Samsung Galaxy S8,S8Plus, Samsung Note10, Samsung Note9,Samsung Note8, Samsung Galaxy S7, Samsung Samsung Galaxy S5 (Japan Version), Samsung Galaxy S6, Samsung Galaxy S6 Edge,Samsung Galaxy S6 Edge+, Samsung Galaxy S7, Samsung Galaxy S7 Edge, Samsung Galaxy Note 4, Samsung Galaxy Note 5, Samsung Galaxy Note Edge
Sony - Sony Xperia Z2 (Japan), Sony Xperia Z3 Compact, Sony Xperia Z3,Sony Xperia Z3+,Sony Xperia Z4, Sony Xperia Z2 Tablet (Japan), Sony Xperia Z3 Tablet,Sony Xperia Z4 Tablet,Sony Xperia Z5, Sony Xperia Z5 Compact, Sony Xperia Z5 Premium
Xiaomi - Xiaomi Mi3, Xiaomi Mi4, Xiaomi Mi Note, Xiaomi Mi Note Pro, Xiaomi Mi4C
Asus - Asus Transformer T100, Asus Zenfone 2
Black Berry - Blackberry Priv
Motorola - Droid Turbo by Motorola
Eben - Eben 8848
Fujitsu - Fujitsu Arrows NX, Fujitsu F-02G, Fujitsu F-03G, Fujitsu F-05F
Google Nexus - Google Nexus 6
HTC - HTC Butterfly 2, HTC One M8, HTC One M9, HTC Desire Eye,HTC One remix
Kyocera - Kyocera Urbano L03
LeTV - LeTV One Max, LeTV One Pro
LG - LG G4, LG G Flex 2, LG V10
Moto X- Moto X (2014),Moto X Pure Edition,Moto X Style
Motorola - Motorola Droid Turbo 2
Panasonic - Panasonic CM-1
Ramos - Ramos Mos1
Sharp - Sharp Aqous Pad, Sharp Aquos Zeta, Sharp SH01G/02G
Vertu - Vertu Signature Touch
Yota - Yota Phone 2
ZTE - ZTE Axon Pro, ZTE Nubia My Plague, ZTE Z9

General :
All USB-Based devices.