Cobra Cable
2-in-1 Compact Retractable Cable
Longer tougher retractable data cable
1 meter in total length, Four position adjustment.
Fully concealed connectors
Compatible with Apple , all version of iOS and Android devices.
Auto-detectable by Apple and Apple certificated connector.
Stable charging current ensures smooth charging.
High quality tinned copper wire, low line loss, fast charge, Toughh exterior shell with strong interior supporting structure.
Support 2.0A fast charge , twice faster than normal cables.
Compatible with Quick charge technique such as Quick charge, Pump Express MTK and Fast charge Samsung.
80% faster than 1.9A data cables.
Data sheet
Weight

39 gram

Cable length

1 metre

Compatible with

All lightning and Micro USB devices
No customer reviews for the moment.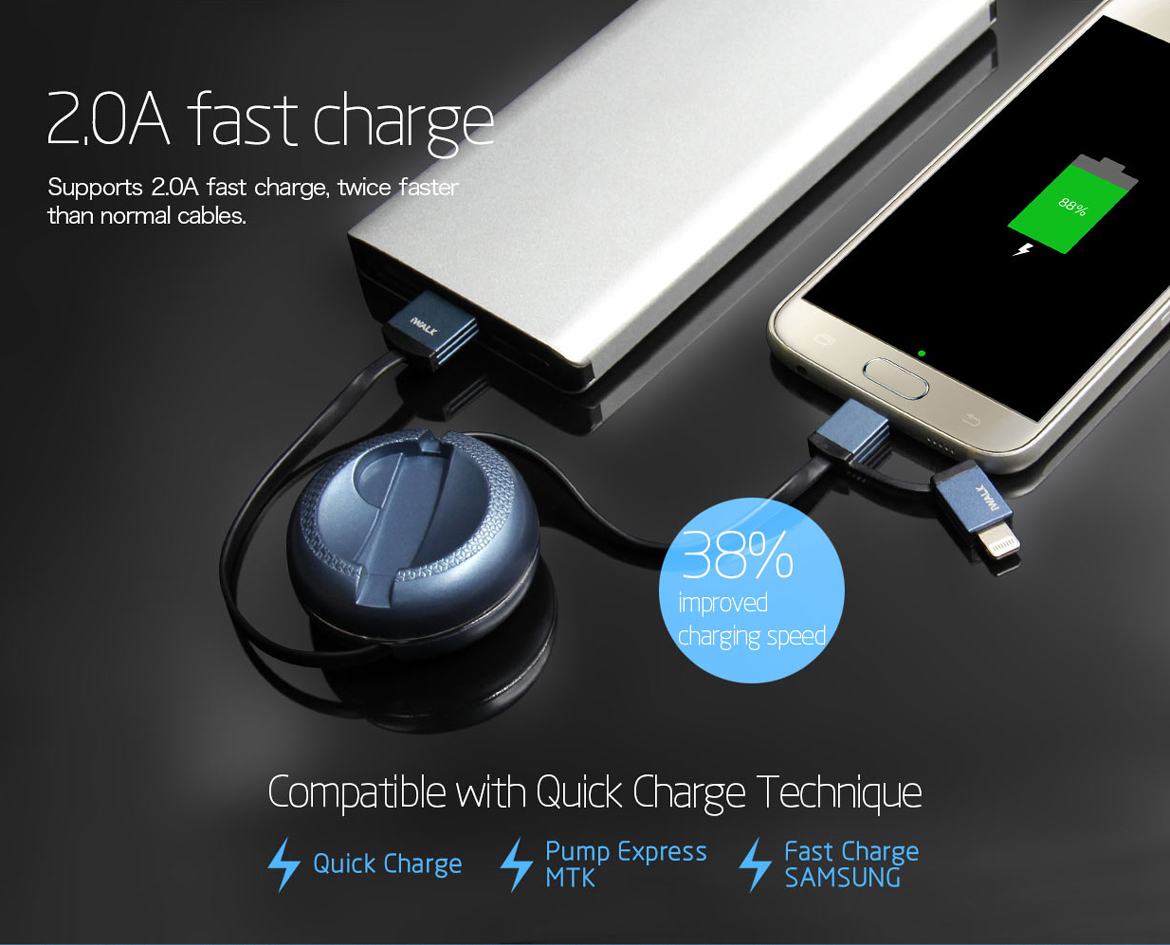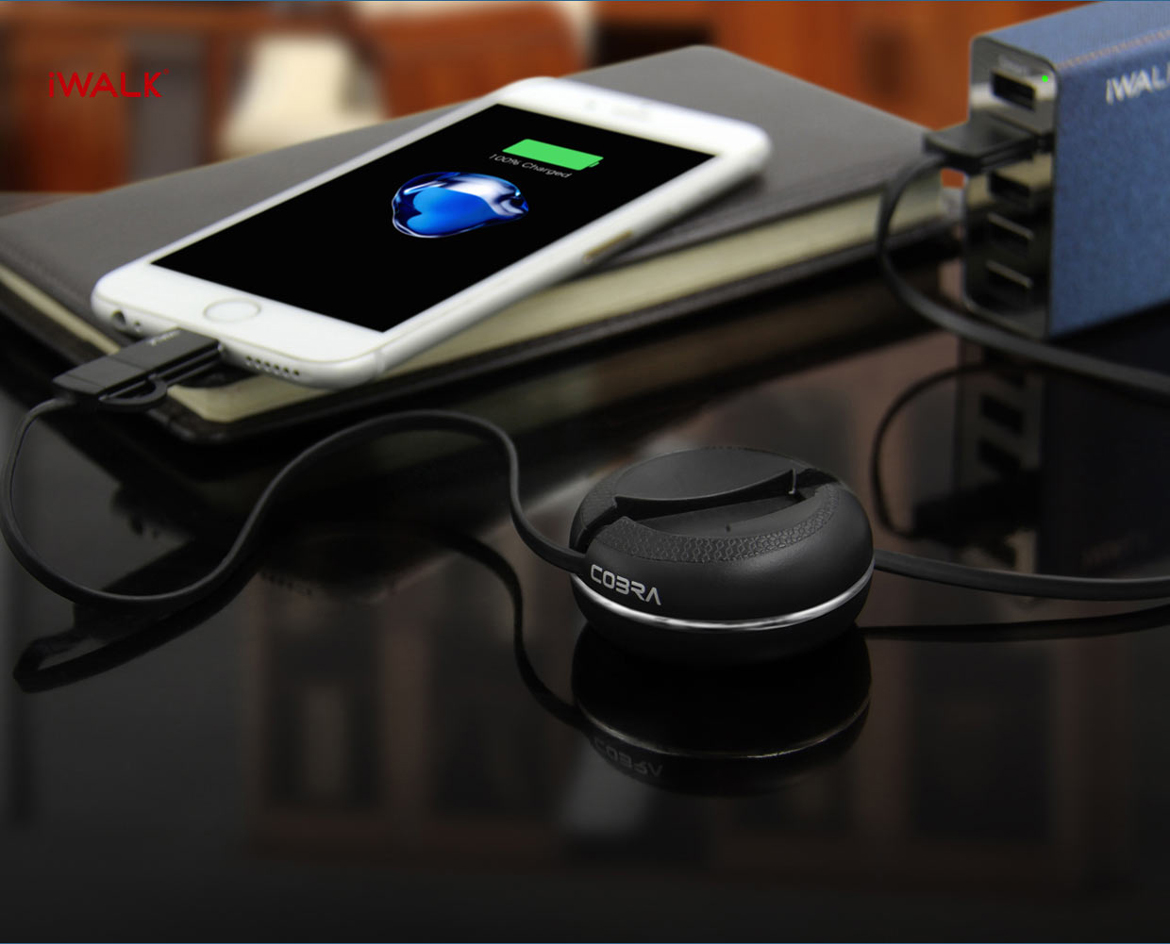 Apple:  iPhoneXs, iPhoneXs Max, iPhone Xr,iPhoneX, iPhone8, iPhone8Plus, iPhone7, iPhone7Plus, iPhone6S, iPhone6SPlus, iPhone5S,iPhone5C, iPhone5 ,iPad Mini, New iPad, iPad 2, iPhone, iPhone 2007, iPhone 3G, iPhone 3GS,iPhone 4, iPhone 4S,iPod 3G, iPod 4G, iPod Classic, iPod Color, iPod Mini, iPod Nano, iPod Nano 2G, iPod Nano 3G,iPod Nano 4G,iPod Nano 5G, iPod Nano 6G, iPod Photo, iPod Shuffle, iPod Shuffle 2G, iPod Touch, iPod Touch 2G,iPod Touch 3G, iPod Touch 4G, iPod Video
Samsung:  Galaxy S9,S9+,S8,S8+ Galaxy S7, S7 edge,S6,S6 edge,S5, S4 , S3, S2, Galaxy Note9,Note8,5,4,3,2&1,Note4 edge,Galaxy Ace
BlackBerry, HTC, LG, Motorola , Nokia, Sony Ericsson
All USB-Based devices.