Leopard 20W
iPhone12 Fast Charger 20W USB-C Charger for iPhone12
iPhone12 Fast Charger
20W USB-C Charger for iPhone12 20W Fast Charging Charging Speed 2.5 faster than 5W normal charger , Charge your iPhone12 max from 0 to 50% in around 30 minutes.


Power Delivery
Fast Charging iPhone phone via USB-C to lightning Cable and other Android phone via C to C Cable.


Safe and Reliable
Built-in safeguards protect your devices against excessive current,overheating and overcharging.


Ultra-Compact
Design Smaller than other wall charger, only 34.8 x 34.8 x57 mm won't fall out from outlets.


Travel Ready
With a small size, the ultra-small design fits effortlessly into any pouch, bag or pocket . Power has been this portable.
Data sheet
Size

34.8 x 34.8 x 57 mm

DC-IN

AC100~240V/50/60HZ 0.5A Max

DC-OUT

USB-C 5V / 3A,PV / 2.22A ,12V/1.66A
No customer reviews for the moment.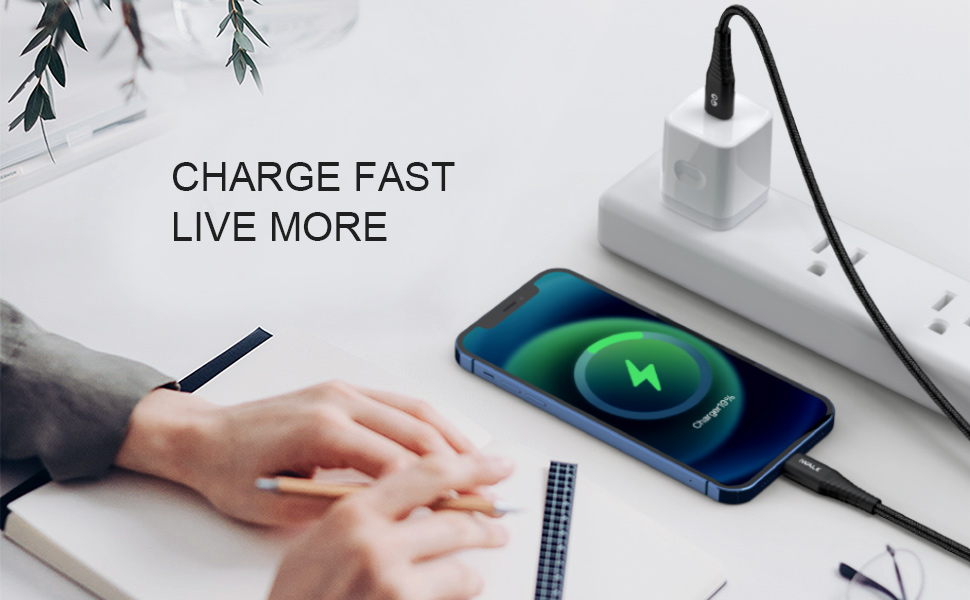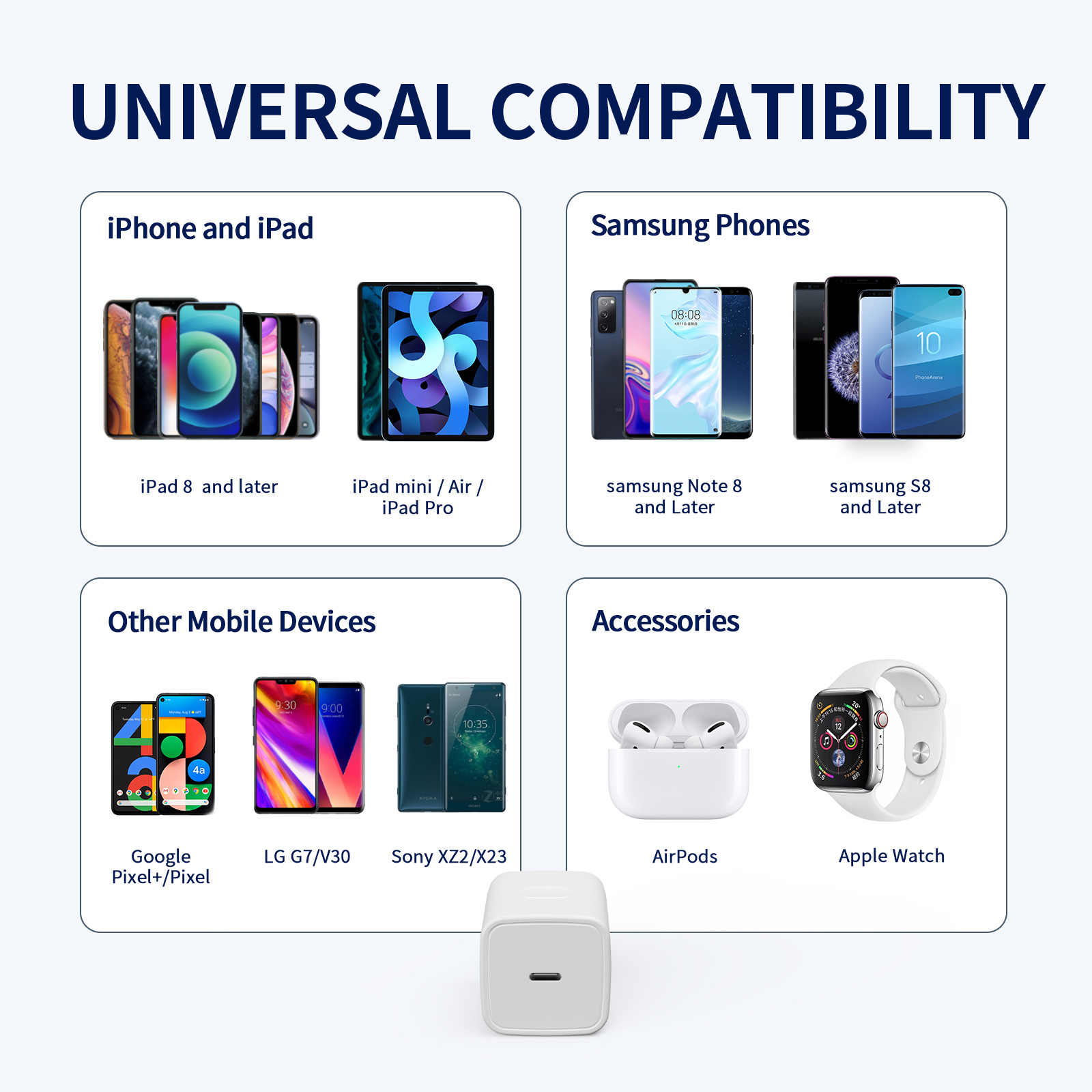 Apple: 


iPhone :  iPhone13,13Pro,13ProMax,13Mini,12,12Pro,12Promax,12 Mini, iPhone11,11Pro,11Pro Max, iPhoneXs, iPhoneXs Max, iPhone Xr, iPhoneX, iPhone8,iPhone8 Plus, iPhone7,iPhone7 Plus , iPhone6S, iPhone6SPlus, iPhone6, iPhone6Plus, iPhone5S,iPhone5C, iPhone5 ,iPad Mini, New iPad, iPad 2, iPhone, iPhone 2007, iPhone 3G, iPhone 3GS,iPhone 4, iPhone 4S
iPod :       iPod 4G, iPod Classic, iPod Color, iPod Mini, iPod Nano, iPod Nano 2G, iPod Nano 3G,iPod Nano 4G,iPod Nano 5G, iPod Nano 6G, iPod Photo, iPod Shuffle, iPod Shuffle 2G, iPod Touch, iPod Touch 2G,iPod Touch 3G, iPod Touch 4G, iPod Video

iPad :       iPad Air 4 2020, iPad Pro 11 inch, iPad Pro 12.9 2018, iPad Pro 12.9 2020
General : 
All USB-Based devices.